Plans & Pricing
Is your call volume usually low-mid volume? Are you looking for help during your regular hours, are you seeking to add high-quality customer service to your daily operations or a virtual receptionist to help with your emails/appointment scheduling? The Sapphire plan may work best for you!
50 Minutes. Estimated at $218/mo.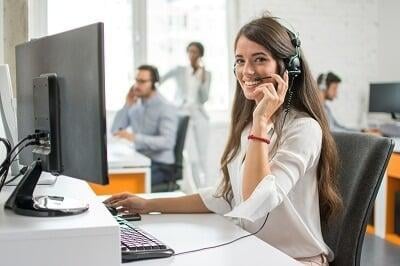 Are you looking to manage sales/appointments & scheduling/emails/after hours services or more? Our Diamond plan is popular with our high-call volume clients. Incorporate sales, virtual receptionist customer services, email customer services, and emergency calls all in one. If you are seeking 24/7 services, the Diamond plan may work best for you.
300 Minutes. Estimated at $553/mo.
Elevate to Excellence
Our clients are those looking to deliver excellent customer service, never miss a sale, and more easily manage organization of day to day operations. Our highly-trained agents have continued years of award-winning service & increased customer satisfaction within businesses.
Learn why fellow business owners chose Hastings below.